The Artist will be accepting commissions for sculpting portrait dolls.

She is looking to sculpt the following gestational ages this year:

 30 weeks gestation, 31 weeks gestation, 33weeks gestation, 34 weeks gestation, 35 weeks gestation, 37,38,39,40 weeks gestation and newborns and infants 6 months and under.

Start to finish it takes the artist at least one year to make an original resin doll. The dolls shown on this site are for sale as their molds are already made and resin castings are made by the artist for sale to doll collectors! 

Silicone dolls may also now be ordered. 

Check the parent contract for details if you are interested in having a portrait made of your miracle baby.
All images and text on this site are copyright protected

 all rights reserved. 

The artist does not give permission to use any of these images for any reason without her written permission and acknowledgment.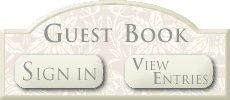 Miracle Baby Dolls TM are:

Life size portrait dolls,

 Preemie Dolls,

 NewBorn baby dolls

Micro-Preemie dolls

 Original Art Dolls, Baby Dolls 

Infant dolls

 Comfort dolls

 Memorial dolls

 Fetal Models 

Embryo Models

 Medical Models 

Medically accurate replicas of real babies.

Sculpted by an award winning artist 

Custom ordered and hand cast in collector quality resin from the artist own silicone molds.

 Parent and physician approved. 


Hold the beauty of Life in the palm of your hand.